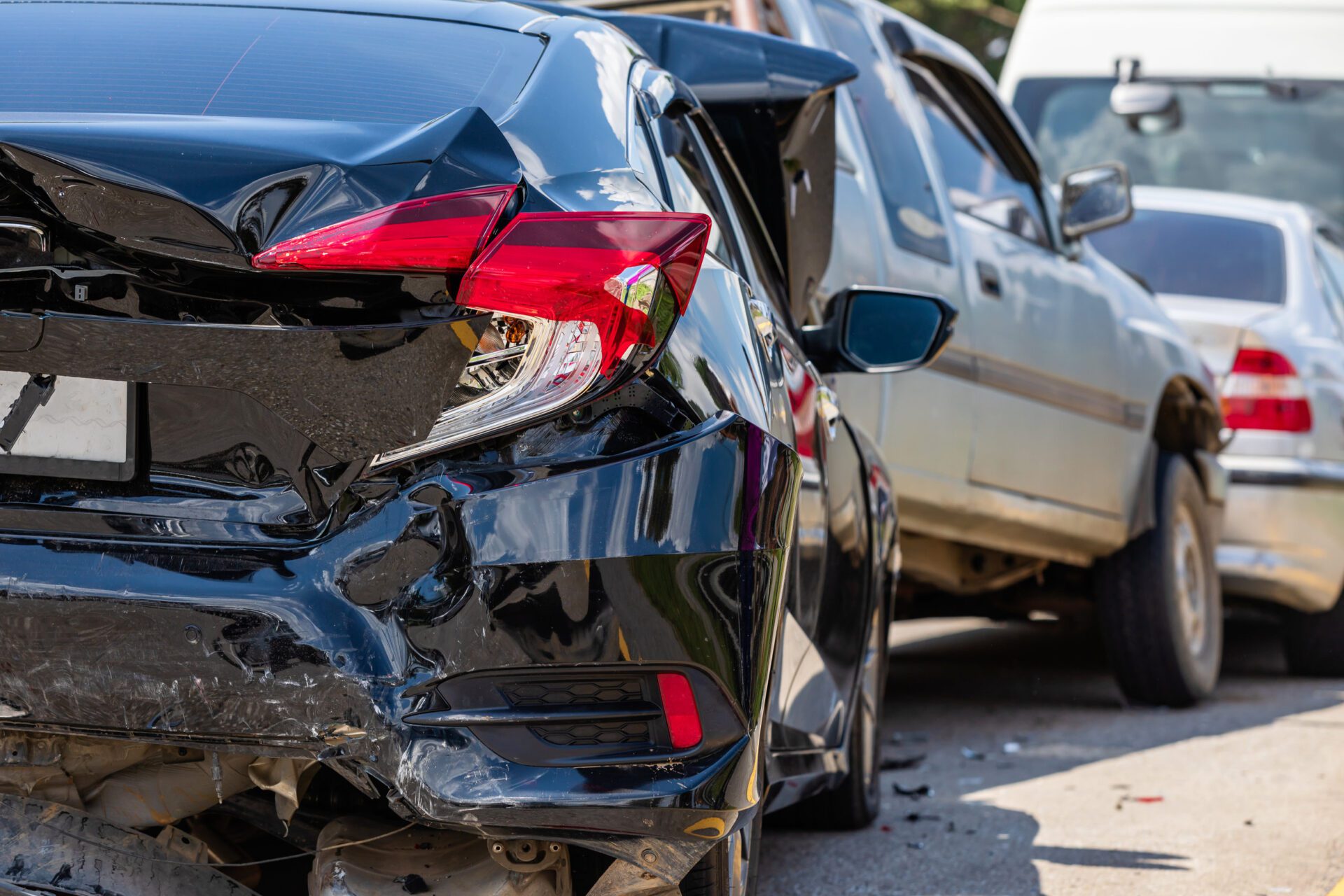 Craig J. Concannon, P.C. » Rear-End Collisions
What Are Rear-End Accidents?
Around 29% of all car accidents in America are in rear-end collisions, making them some of the most common types of traffic accidents. They typically occur between one stationary vehicle and another that's moving at high speed. Usually, these types of accidents are very sudden and can result in severe injuries or even death since victims do not always have the opportunity to react and move away or brace themselves for impact.
Many rear-end accidents result from distracted driving or texting while driving and can often be avoided. If you or a loved one has been involved in a rear-end accident, it's essential to get in touch with a lawyer and acquire your rightful compensation. 
Some Common Injuries Associated with Rear-End Accidents
As a victim of a rear-end accident, it's essential to get yourself checked out by a medical professional—even if you seem to be fine and not seriously hurt. The following are some types of injuries you can sustain:   
Neck Injuries
Rear-end accidents can lead to various neck injuries, ranging from pain and stiffness to whiplash. While neck injuries might seem like a minor problem, they can often get in the way of your daily life and can even require physical therapy and time away from work.   
Back Injuries
Back injuries can be excruciating and disarming, resulting in the need for extended bed rest, physical therapy, and even medical treatment. If you or a loved one is experiencing debilitating back pain due to a rear-end accident, it's vital to hire a lawyer who can get you the compensation you need to cover your medical bills. 
Brain Injuries
Rear-end accidents tend to be abrupt and can cause victims to hit their heads on the steering wheel, window, or seat. This can often result in various degrees of concussions or even cause more severe injuries to the brain—traumatic brain injury—leading to a lasting physical or cognitive impact. 
Spinal Injuries
The spinal cord is an integral part of the body and is made of sensitive tissue that can easily be damaged or affected during a rear-end collision. These types of injuries can cause temporary or permanent paralysis, which will require hospitalization and treatment. 
Have You Been In An Accident? Talk to a Lawyer today!