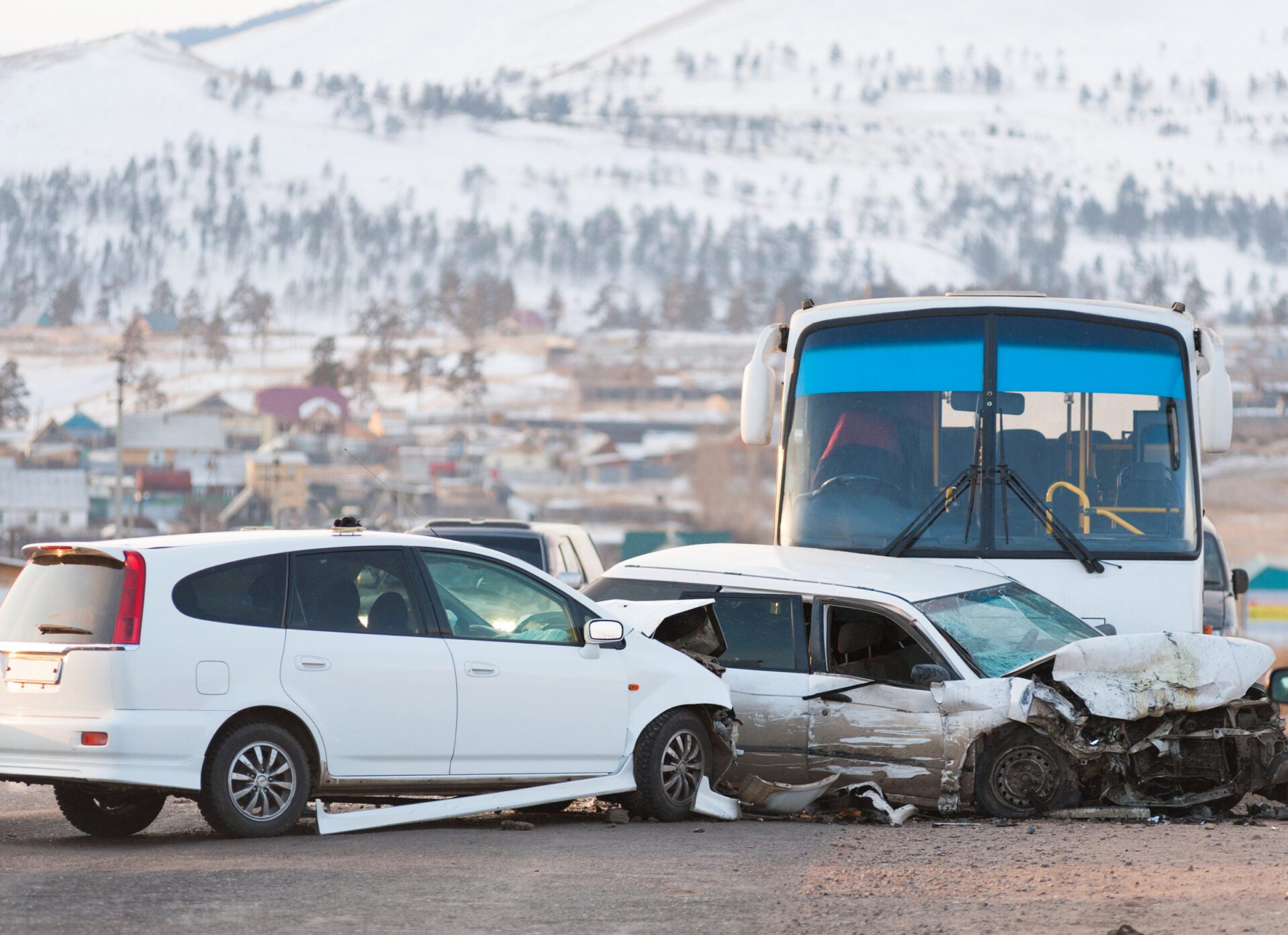 Craig J. Concannon, P.C. » Bus Accidents
Common Types of Bus Accidents
Most Americans tend to rely on public transport to get from place to place, making buses a common sight. Although rare, bus accidents do occur due to a variety of reasons, whether it's driver negligence, mechanical failure, or even bad weather conditions. 
Every year, approximately 24,000 Americans are injured in bus accidents. Despite this, many are unaware of the types of bus accidents that could happen and what to do if they are involved in one. At Craig J. Concannon, P.C., our attorneys are dedicated to making sure you're rightly compensated for your pain and suffering. Below are some common types of bus accidents we can help with:
You slip and fall while getting off the bus

A bus hits your car
You get injured while on the bus 
How Can Craig J. Concannon Help?
Victims of a bus accident can find themselves with injuries like scars and lacerations, burns, broken bones, and even amputations and disfigurements. 
If you find yourself in a bus accident, the first thing you should do is get yourself checked by a medical professional. Next, remember to gather the necessary information—the license plate number, the bus driver's information, witness information—and keep a record of your pain and suffering.  
Since many buses are operated by government agencies, there is a specific set of rules and processes to follow when filing for a claim. That's why it's crucial to have the support of an attorney experienced in bus accident law. Contact Craig J. Concannon to learn more.